Looking to give your leadership team a big boost of knowledge, energy and enthusiasm?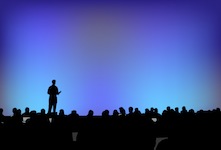 mtb5 Contact Center Keynotes are designed to educate, inform and excite your leaders about the great joy and responsibility of leading people.
mtb5 experts are endorsed by numerous industry leaders and have been featured speakers at contact center conferences and major industry events around the world.
Contact us to find out how mtb5 Contact Center Keynotes can provide your leaders the insight and inspiration to elevate their play for your company's next big mission!