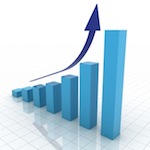 mtb5 assessments provide you with a baseline and an immediately actionable game plan for immediate performance improvement in key indicators. Assessments have been successfully utilized to increase the overall effectiveness and efficiency of operations in key areas such as productivity, cost per call, customer quality, and employee retention.
mtb5 experts will inspect your contact centers processes and procedures to make specific recommendations for operational excellence to be achieved in each area of the big 5:
Hiring The Very Best Every Time
Developing People For Unprecedented Results
Creating Your Highest Employee Satisfaction
Building Strong Teams
Driving Key Metrics For Maximum Impact
mtb5 operational excellence assessments give you the unbiased information you need to enhance your company's commitment to operational excellence. mtb5 Experts conduct onsite assessments and provide you with insight, ideas and implementable actions to achieve top operational performance. Findings can immediately be used to drive results.